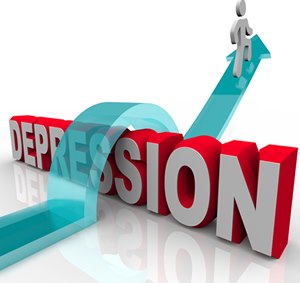 While we all have "down days," that does not mean we should resign ourselves to being in a bad mood. The home remedies for depression on this page can help restore your smile.
Tip 1:An Apple eaten with milk and honey is very good to uplift a mood.
Tip 2:  Powder the seeds of 2 green cardamoms.
Add to 1 cup of boiling water, add sugar and drink this tea 2 times a day.
Tip 3: Add a handful of fresh Rose petals to a cup of boiling water.
Add sugar and drink as and when a feeling of depression sets in.
Tip 4:  Relaxation is one effective measure in treating depression. Take daily walks. Fresh air and deep breathing exercises help in relaxation.
Do Remember
Junk the junk food. Sure, that sugar high feels good, but when you go through detox a couple of hours after that cupcake, you can feel terrible. Try skipping the sugary stuff and eating something more nutritious.
Abstain from alcohol. Alcohol is known to aggravate a depressed mood.
Focus on friends and family. Leaning on others is one of the healthiest things you can do to get through a tough time in your life.Learn to laugh. Laughing actually triggers the same endorphins that are affected by exercise. Read a little Dilbert, watch your favorite Three Stooges movie, and if possible, try to find humor in your situation.
MUST SHARE IT FRIENDS PLEASE DON'T FORGET…
Home Remedy – Health Inspirations ~ Encouraging a Beautiful You!!!!
Start a Healthy Life ~ Here & Today
Related posts: