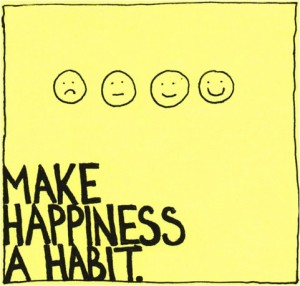 Happy people are less stressed, depressed and do not suffer from irritability.
Studies have shown that happy people have fewer blood pressure and heart related problems.
Simple tips to stay happy:
• Become Aware. Put happiness on your priority list. This way you'll make plans that bring you happiness and feel good.
• Set Goals which are attainable and which are practical and relevant
• Do the things that give you happiness and satisfaction
• Love, Learn to love and appreciate people in your life
• Make at least 2 people happy in a day. But ensure that one amongst them is yourself.
Stay Happy.. Stay Healthy…
Positive Thinking – Inspirational Quotes, Motivational Thoughts and Pictures