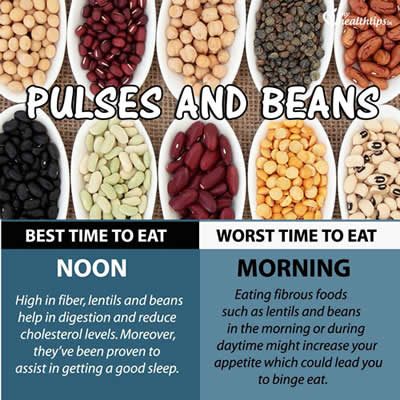 Pulses include beans, lentils and peas. They are a cheap, low-fat source of protein, fibre, vitamins and minerals, and they count towards your recommended five daily portions of fruit and vegetables.
Pulses are a good source of iron.
Pulses are also a starchy food and add fibre to your meal. The fibre found in pulses may help lower blood cholesterol so are good for your heart.
Pulses are often bought in tins. If you buy tinned pulses, check the label and try to choose ones that have no added salt or sugar.
Eat Healthy – Health Inspirations ~ Encouraging a Beautiful You!!!!
Start a Healthy Life ~ Here & Today
Related posts: