Top 12 Cancer Causing Products in the Average Home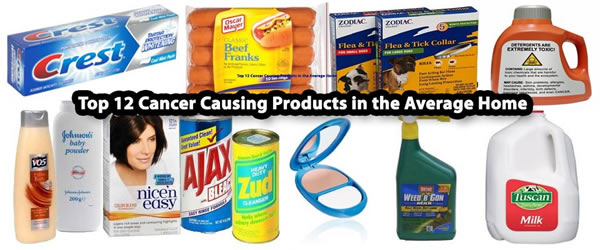 Top 12 Cancer Causing Products in the Average Home
Among many other cancer causing products commonly found in the home, this dirty dozen list has made it to the Hall of Shame. The Cancer Prevention Coalition (CPC) and Ralph Nader have released a "Dirty Dozen" list of consumer products used in most American homes, and manufactured by giant U.S. corporations.
The "Dirty Dozen" products contain a wide-range of carcinogenic and other toxic ingredients and contaminants to which most of us are exposed daily:
Healthy Lifestyle – Health Inspirations ~ Encouraging a Beautiful You!!!!
Related posts: