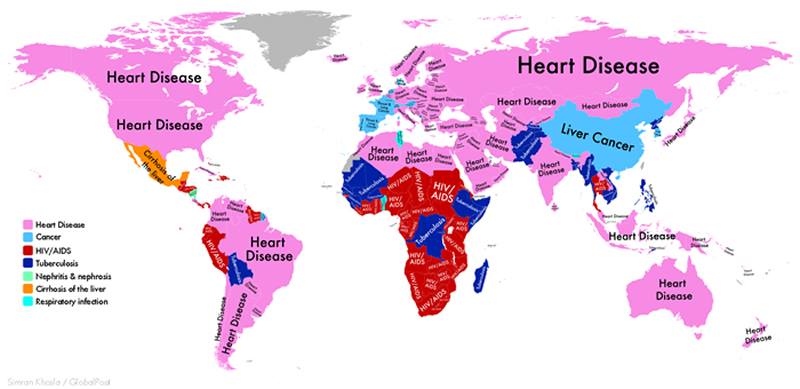 This Map Shows The Most Deadly Disease In Every Nation.
The information in these maps is depending on facts and studies by the World Health Organization. Every country in the world is labeled with the disease that caused the most deaths within the nation.
The question of why these are the most common types of deadly sicknesses is more complicated, but the biggest factors are related to environment and diet (cancer and heart disease), as well as access to healthcare services (tuberculosis, respiratory infections, and HIV/AIDS).
Inspiring Healthy Lifestyle – Live a Stress Free Life ~ Encouraging a Beautiful You!!!!
Stay Healthy ~ Stay Happy ~ Welcome Home
Related posts: