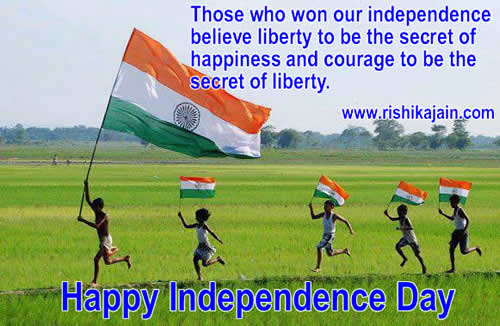 Happy Independence Day Of India
Those who won our independence believe liberty to be the secret of happiness and courage to be the secret of liberty.
 They Join hands in Hands, Brave citizens we all! By uniting we stand by dividing we fall. 
 Cherish the Independence  !!! Feel the patriotism from within !!!!
!!!! Vande Mataram!!! Jai Hind!
<<< Welcome Home ~ A Beautiful Place >>> 
Related posts: