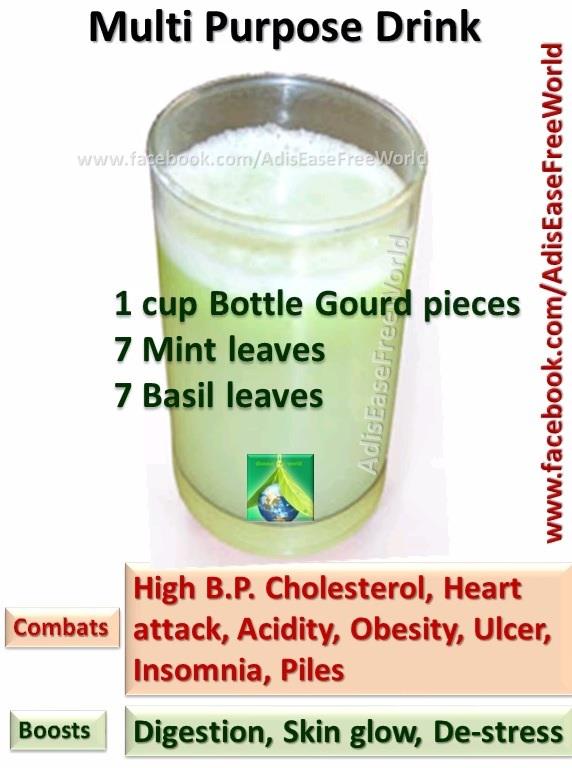 Multipurpose Drink:
This juice is extremely easy to make, with lot of health benefits. It has natural properties which are very helpful in many diseases.
Ingredients
1 cup chopped Bottle Gourd. (500 gms).It should be un peeled.
7 Mint leaves
7 Basil leaves
Use juicer to make this juice. If you are using blender mixer than add little water for desired thickness.
Having this juice empty stomach in the morning is more effective. In case the disease is long term or chronic, have it in the evening as well.
Make sure the bottle gourd is not Bitter. Taste it before making the juice.
This article is not a substitute to medical treatment.
Health Inspirations – Tips – For Healthy Life – Take care of you Body. It is the only place you live
 <<<< In pursuit of a Healthy Life ~ Welcome Home >>>>
Related posts: