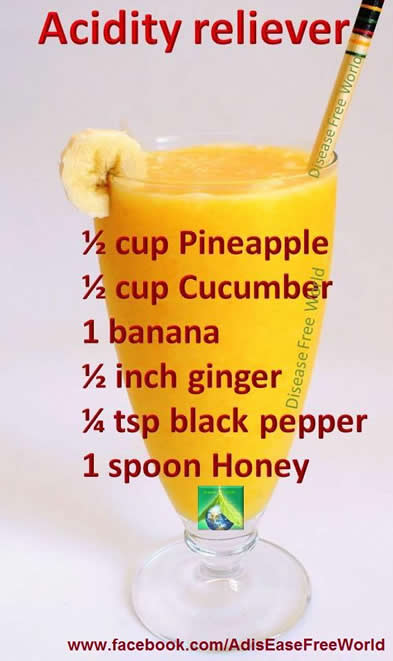 Acidity Relieving Drink:
This simple, natural and wonder drink brings relief to acidity problem.
Ingredients:
½ cup Pineapple (freshly cut)
½ cup Cucumber (peeled freshly cut)
1 banana
½ inch ginger (grated)
¼ tsp black pepper (powder)
1 spoon Honey
¼ cup water (adjust water for desired thickness)
Add ice if you wish to for the cool effect.
Make it in Mixer – Blender. Don't use juicer.
Consult your doctor before starting any health procedure.
Health Inspirations – Tips – For Healthy Life – Take care of you Body. It is the only place you live
 <<<< In pursuit of a Healthy Life ~ Welcome Home >>>>
Related posts: