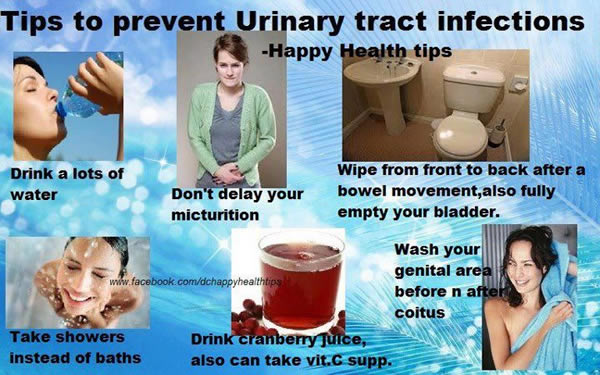 Tips to Prevent Urinary Tract Infection~
1. drink a lot of water
2.dont delay your micturation
3.wipe frm front to back after bowel movement.
4.fully empty ur urinary bladder
5.wash genital area before and after coitus.
6.Drink Cranberry juice .
Home Remedy – Health Inspirations ~ Encouraging a Beautiful You!!!!
Start a Healthy Life ~ Here & Today
Related posts: