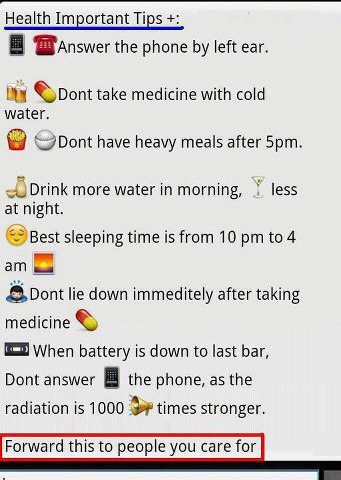 ~ Health Important Tips ~
Answer the phone by left year. 
Don't take medicine with cold water
Don't have heavy meals after 5 pm. 
Drink more water in morning,less at night. 
Best sleeping time is from 10pm to 4 am. 
Don't lie down immediately after taking medicine . 
When battery is down to last war ,Don't answer the phone ,as the radiation is 1000 times stronger .
Health Inspirations – Tips – For Healthy Life – Take care of you Body. It is the only place you live
 <<<< In pursuit of a Healthy Life ~ Welcome Home >>>>
Related posts: