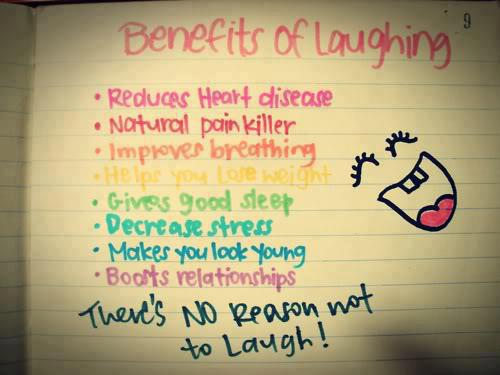 Laughing is one of the most natural and easiest exercises you can do anytime and anywhere. A cheerful person is always welcome. It makes you look good . Studies indicate that laughing  is extremely good for health and emotional well being. 
Here are some Benefits of Laughing
- Reduces Heart Disease
- Natural Pain Killer
- Improves breathing
- Helps you lose weight
- Gives good sleep
- Decrease stress
- Makes you look young
- Boasts relationships
There's no reason not to laugh !
Related posts: