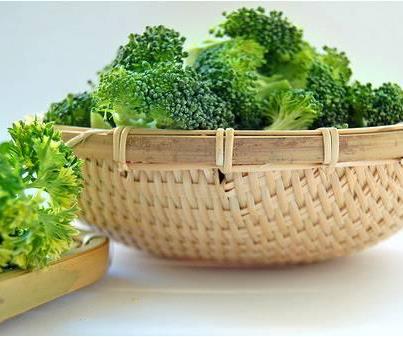 Broccoli is by far the most nutritional food one can consume for good health. 
Some nutritional benefits are listed below:
- Broccoli contains carotenoid lutein which prevents the thickening of arteries, thus reducing the risk of heart diseases.
- A regular dose of broccoli strengthens the immune system 
- It helps in repairing skin damage
- It contains high levels of vitamin K and calcium which promotes good bone health
- The magnesium and calcium in broccoli help regulate blood pressure
Add broccoli to your list of veggies and reap its long lasting benefits starting today.
Inspiring Healthy Diet – Health Inspirations ~ Encouraging a Beautiful You!!!!
Stay Healthy ~ Stay Happy ~ Welcome Home
Related posts: