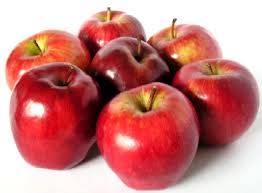 An apple a day keeps the doctor away. And not only keeps the doctor away, it's a also great for your heart and definitely good for health.
Fibre in apples is heart-healthy. Both soluble fiber and insoluble fiber in Apples helps lower LDL (bad) Cholesterol levels and protects from you from developing Atherosclerosis, which leads to heart disease. 
Eat more apples and be healthy.
Fruits are good – Tips – Inspirational Quotes, Pictures and Motivational Thought
<<<< Wish you Healthy Life ~ Welcome Home >>>
Related posts: